Friday 8th November 2019 will mark 15 years for North For Men at Number 16 Town Gate. Whilst North for Men was established in 1937 by Richard's father, it was originally located 20 yards away from the current location.
Richard and Lisa bought the ex-butchers premises in 2004 in a bad state of repair. They took the opportunity to completely renovate the building, gutting it completely and installing new windows, a new roof, new plumbing and electrics. Five months later it was transformed into the modern men's salon you know today at a cost of £88,000.
Back in October 2005, Hairdressers Journal International featured an article on North For Men's salon transformation, so to mark our anniversary we thought we'd take a trip down memory lane and publish it…enjoy!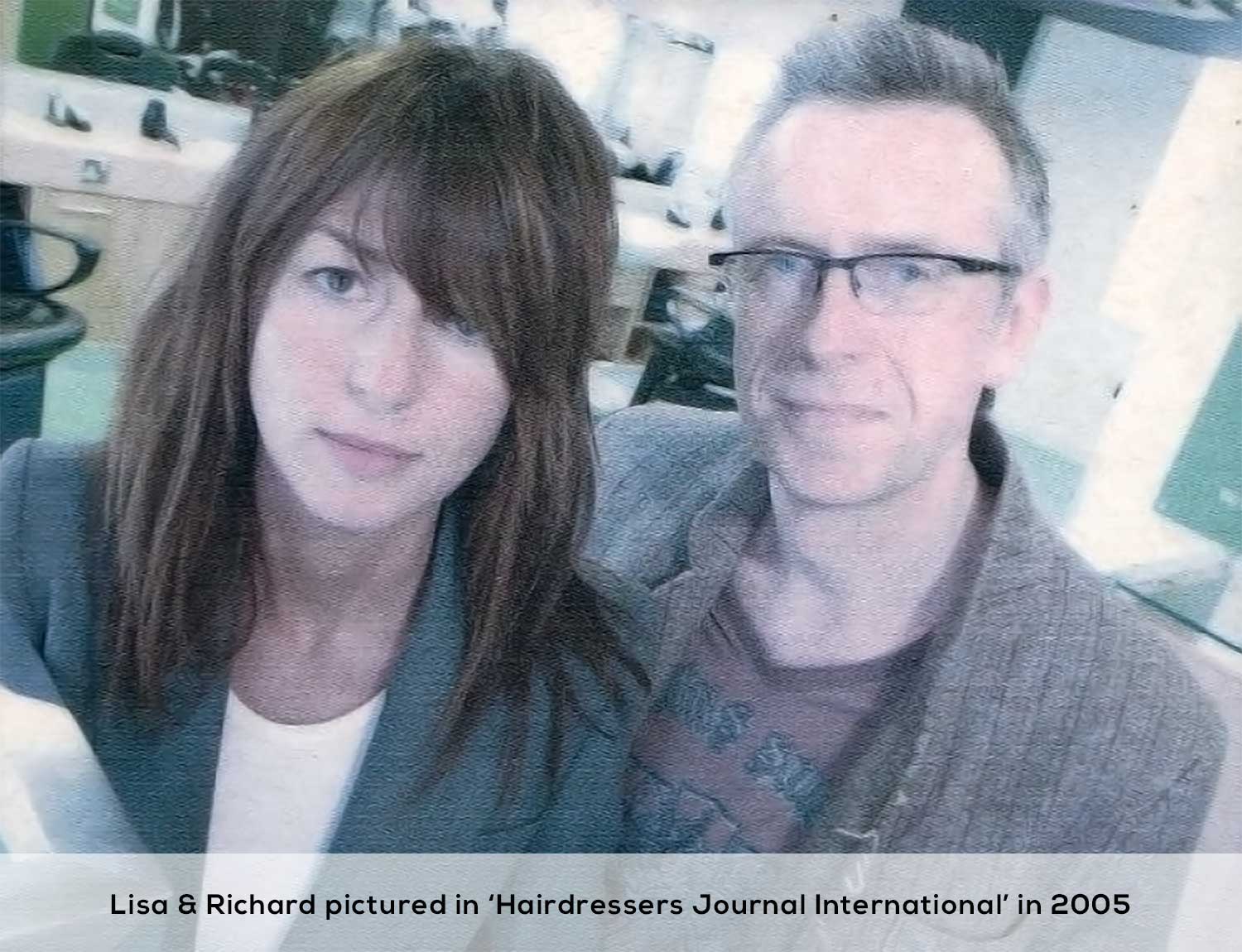 The article was titled 'Chop and change – A former butchers shop is now a modern day barbershop.'
North for Men has been a well-established men's hairdresser's in Leeds since its conception in 1937. Owned by husband and wife team Richard and Lisa North, the business recently relocated to larger premises nearby to capitalise on the growing men's market within the area.
"I joined my father's business in 1981 and since then we have created a very busy and modern men's salon, but as both the business and our reputation developed, we needed to accommodate our growing clientele," says Richard.
Taking the business to a new level meant finding larger premises, so when the couple came across an old butchers shop just 20 yards from the original salon, it was the perfect opportunity to create their dream salon.
"The premises were in a bad state, but the building itself was perfect for what we wanted," recalls Richard. "We were immediately attracted because of its size and location. Buying this property also meant that we could own our premises rather than leasing, as we had previously done."
The decision was made to completely gut the building so that the builders could embark on their restoration project. A new roof and windows were fitted and new plumbing and electrics installed. Five weeks' later the former butcher's shop had been transformed from a shell into a modern men's retreat, where clients can feel comfortable, welcomed and valued.
"At North for Men we are passionate about cutting hair and saw this opportunity as a way to create a platform from which we could display our talents," says Richard.
Ben Stevenson from Fire with Fire was commissioned to design the salon. "We chose him as we felt he was in tune with out brief, which was to create something out of the ordinary, that wasn't intimidating and with a masculine feel," states Richard.
The salon uses spot lighting throughout, with down-lighters highlighting the product displays. It also benefits from green LED lighting inside and outside the premises, which adds a subtle green ambience to the salon, especially at night.
There is the same sleek design and colour scheme throughout the salon. Oak veneer adorns the retail area, while the walls are painted in an eggshell finish. "We went for strong masculine camouflage colours combined with stark white walls. The ceiling is black, which is highlighted by the spotlighting we have used," says Richard.
The resin floors have a strong, highly polished, contemporary look. "The floor has proven easy to keep clean. It is also a flexible surface to stand on so it's easy on the feet."
The reception desk boasts a brushed aluminium top and toughened etched glass frontage, which accentuates the colour scheme throughout the salon, while the perspex North logo lettering on the wall strengthens the brand throughout. To the right of the reception desk is a sumptuous seating area, where clients can read magazines and enjoy freshly ground coffee, cold beers, or soft drinks. Clients can also browse through the products in the retail area here.
Perhaps the most striking feature within the salon is the large mural on the wall, depicting an old barbershop scene, "We wanted to add a reference to our hairdressing heritage," says Richard.
There are four styling stations in the main area, with a fifth located in a more private area where colour-work and shaving services take place, "to offer clients privacy when needed."
The four stations are set beneath a large, horizontal mirror that stretches across the salon wall, with white REM front wash basins set in front of the motorised Takara Belmont chairs. The sinks are set in oak laminate, with cupboards beneath to store all the electrical tools and products.
With the salon proving a success with friends and clients alike, the creative couple are thrilled with the end result. "Relocating the salon was a fantastic decision for us, especially as male grooming is a growing industry," says Richard. "We feel we have given men a unique environment and the service they deserve."