 Barbering services at North For Men
✄ WHERE MODERN GROOMING MEETS TRADITIONAL VALUES ✄
A cut at North For Men in Guiseley will give you a style that both lasts and grows out well too. Whether you're looking for something contemporary or traditional, our experienced stylists will listen to what you want and they'll summon their expertise and create your perfect style.
Shampoo, cut & finish
If you are thinking of a restyle, this service allows your barber extra time to achieve your new look. Includes complementary beard tidy.
£26.00
£21.00 Students & Children
Basic dry cut
A basic, no-frills haircut, but still done to a high, professional standard. For the best results, arrive with hair shampooed that day, free from styling products and avoid wearing a hat (which would put an awkward ridge into your hair). Includes complementary beard tidy.
Skin Fade Haircut
Includes complementary beard tidy.
Children under 16 contemporary shampoo and cut
Children under 16 dry cut
Children under 12 dry cut
Over 65's dry cut
Includes complementary beard tidy.
Over 65's shampoo and cut
Includes complementary beard tidy.
All over clipper cut
No.1, 2 and 3
Beard shape up & neck tidy
Tone down grey hair
Semi Permanent
Perms for Men
Typically £40
Perms for Women
Typically £45
and the banter comes for free!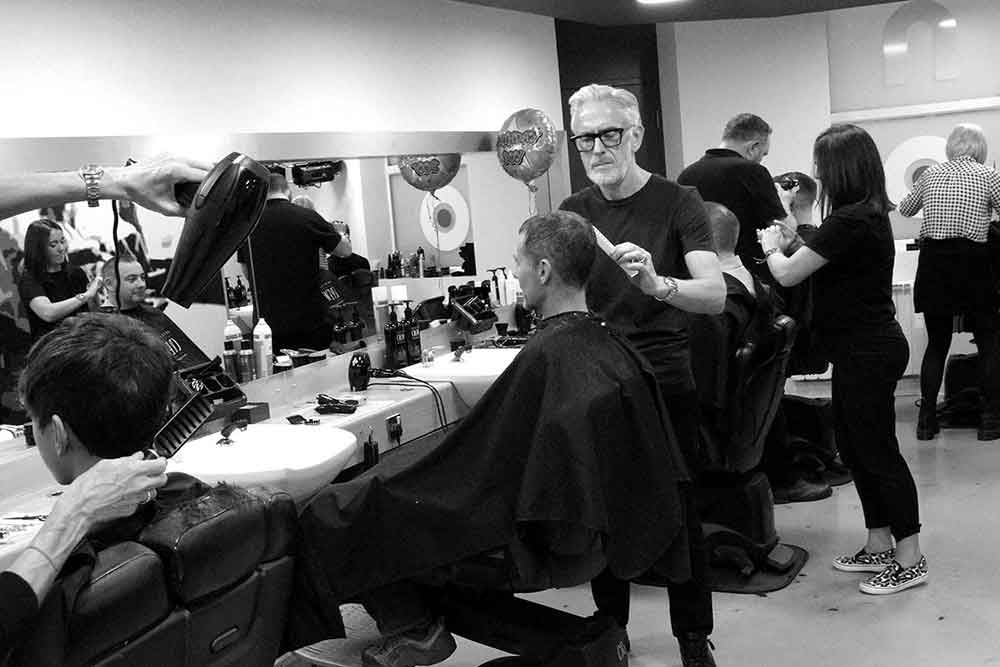 meet the team
Get to know a little more about our hand-picked collective of skilled and experienced barbers and stylists. Passionate about male hair styling, the team are dedicated to ensuring that North For Men customers have the best experience possible.
MEET THE TEAM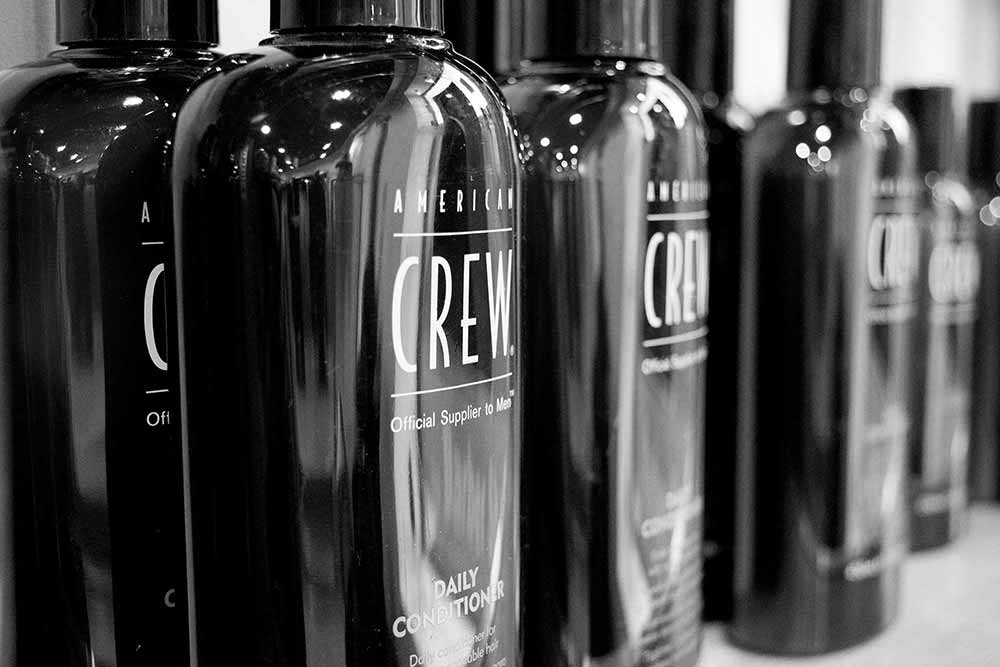 our products
Take a slice of our salon home to your bathroom. Browse through the selection of award winning American Crew and cheekily named Muk products that keep us at the top of our game here in the barbers.
PRODUCTS ★ ★ ★ ★ ★

A fantastic experience all round, the friendliness, service, advice and quality of cut is 100% unrivalled. This is a brilliant salon with outstanding people.

Ashley

★ ★ ★ ★ ★

I've been a regular at North for over 10 years, fantastic service, lovely people, relaxing environment. Would recommend completely.

Justin

★ ★ ★ ★ ★

Always friendly and do an amazing job everytime.

Chris

★ ★ ★ ★ ★

Very professional salon, which is a pleasure to visit and you know you will be pleased with the service and end result.

Richard

★ ★ ★ ★ ★

Great service as always

A. Felstead
OPENING HOURS
---
M 9.00am → 5.45pm
T 9.00am → 6.15pm
W 9.00am → 6.15pm
T 9.00am → 6.15pm
F 8.00am → 6.15pm
S 8.00am → 4.30pm
S10.30am → 4.00pm
APPOINTMENTS
---
To book an appointment please call the salon on:
Or book online
Choose your preferred stylist, date and time
BOOK AN APPOINTMENT